If you are looking to complete your DJ Setup, you are going to need a mixer. Mixing, beatmatching, and scratching is fine and dandy, but without a mixer you won't be able to do any of that. But what makes a great mixer and what do you look for? SO without further ado, let's review the best DJ mixers on the market in 2016.
Mixer Funtions
Mixers take whatever is playing on your turntables, and mixes them together, hence a mixer. It helps you mesh tracks together without it sounding choppy, lets you add FX, and lets you fade in and out.
Like most DJ gear, you are going to get a lot of variation with mixers depending on how much you want to spend. Some mixers just mix, others give you equalizers and filters, it all comes down to what you want to do and how much you want to spend.
Choosing your Mixer
Budget: the higher in price you go the more features you get, but the most expensive one isn't for everyone. We will go over more features and what you can buy with your money at your price point.
Type: What type of mixer do you need, do you need an all in one type unit or just a basic mixer?
Number of Channels: typically 2 will do, but if you want to be able to control different sources of audio than you will need more.
Here are the Top 10 Best DJ Mixers in 2016
Best DJ Mixer for 2016
Stanton M.203
If you are in the market for a budget mixer than this mixer is for you. The M.203 is a well-built mixer and does the job. It's a pretty basic mixer and is aimed at beginner DJs. With 2 channels, 1 phono/line in, RCAs, cue pand fader and a 3 band EQ kill, it's a good starting mixer. Not just for beginners, if you are just looking for something to get the job done than this is it.
 Allen & Heath Xone:22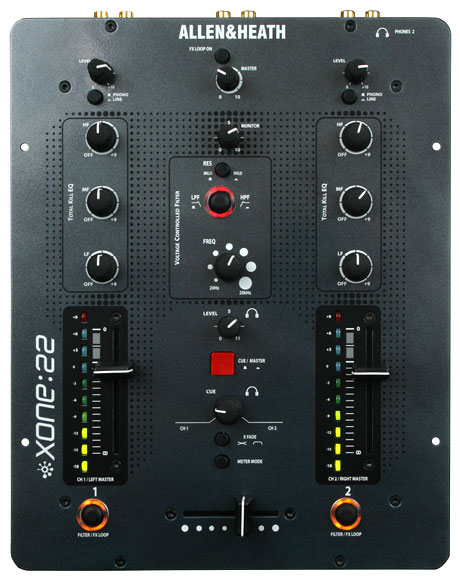 The step up from the M.203, it includes 2 channels, crossfader curve switch and mic input. Great for beginners and hobbyists, this mixer offers a bit more for a bit more money.
Numark M6 USB
Affordable and feature rich, the M6 gives you a mixer with four channels, LED metering and a 3 band EQ control. Crossfader works really well, knobs and controls are quality made. Get this if you want a four channel unit but are on a budget.
Behringer DDM4000
The DDM4000 is a great looking mixer with great features. It has four multi FX section, BPM counters, XLR inputs, 4 line ins, 4 channels, digital fader and MIDI functions. It's a bit more pricier but you get some better functions and features than the ones previously mentioned.
Pioneer DJM-350
The DJM series is known from great mixers, the 350 is at a great price point for what you get, so that's why we chose it. It's a 2 channel mixer with 4 different FX. Coming with a USB port which lets you record your mixes. A great pick up if youre looking for a Pioneer mixer.
Denon DN-X1100
A very user friendly mixer with multiple line outputs. It has 8 channels and you get great faders with it. Inputs are switchable and it has great FX. A solid mixer at a mid range price range.
Native Instruments Traktor Kontrol Z2
A mixer that gives you full control and feels like a full setup. The Traktor Kontrol Z2 is integrated greatly with Traktor. It comes with Scratch Pro 2 by Traktor as well. Price point is stepping up when going to this setup but youre are getting a lot of benefits and functions and software as well.
Allen & Heath Xone:92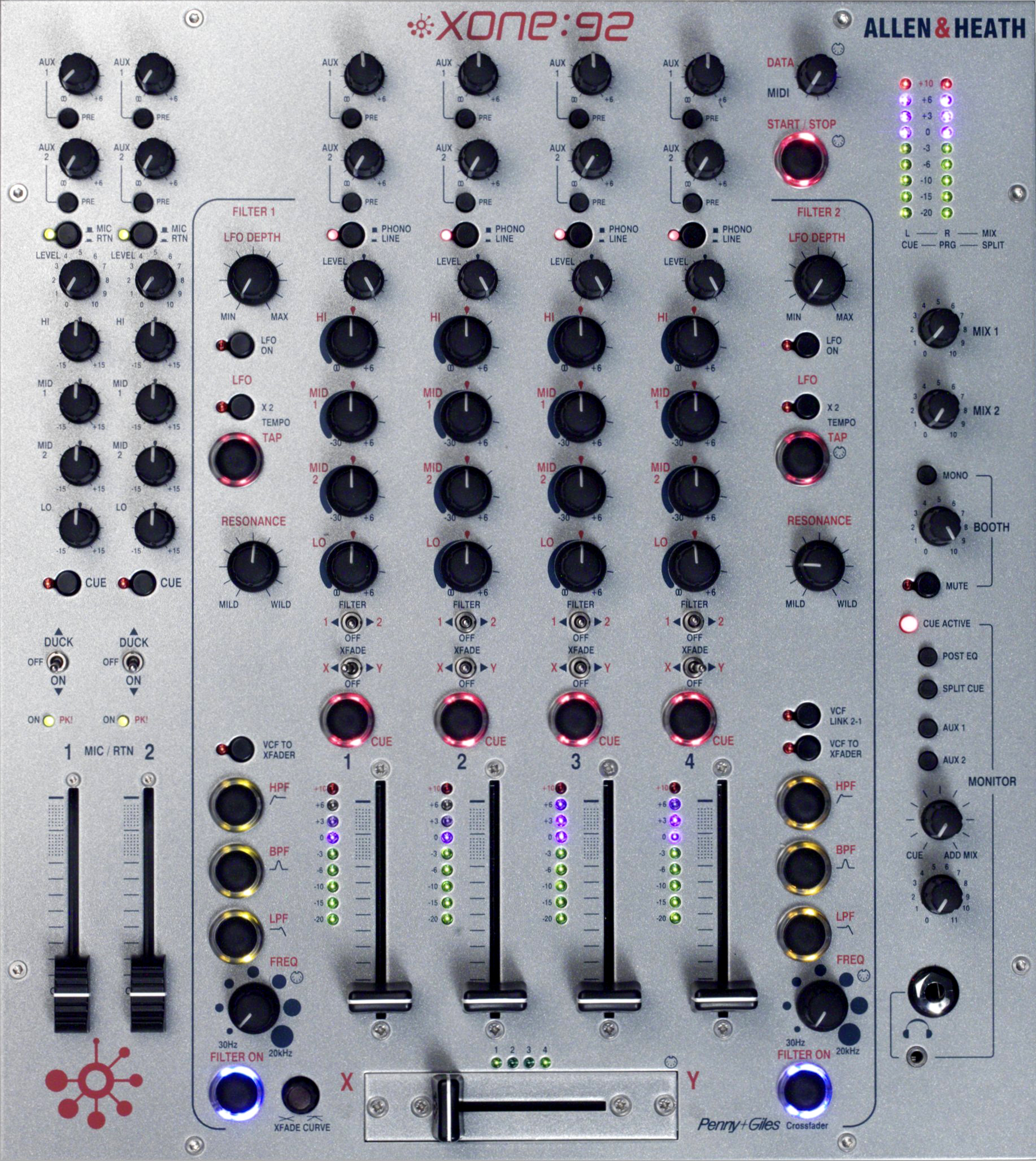 The 92 is one of the best mixers for mixing, its filters are amazing and has the best low and high pass filter sweeps. With a 4 band EQ and 6 channels this will spoil you when it comes to outputs. Also one of the best crossfaders out there.
Rane SixtyTwo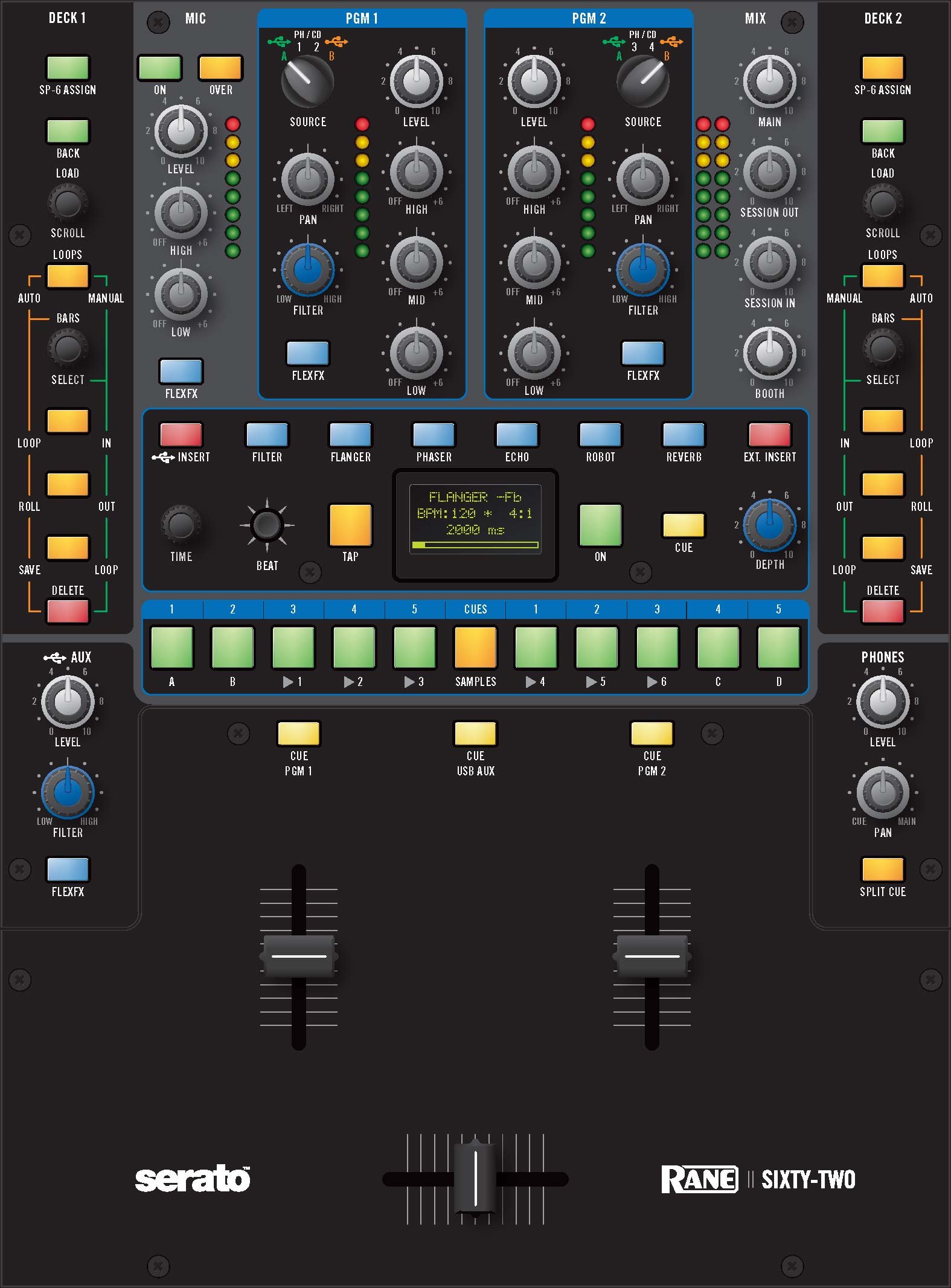 Rane produces some the best made mixers. With the SixtyTwo being one of them. The fader on this thing is magnetic and very well built. It comes with Serato as well. It has a USB port that supports 6 stereo record and 4 channels. It has a built in 20 channel sound card.
Pioneer DJM-2000nexus
The 2000nexus is the mixer for the pros. Its got built-in LAN inputs for connecting to multiple computers, it has a 5.8" display, built in USB interface, great recording, great sound quality.